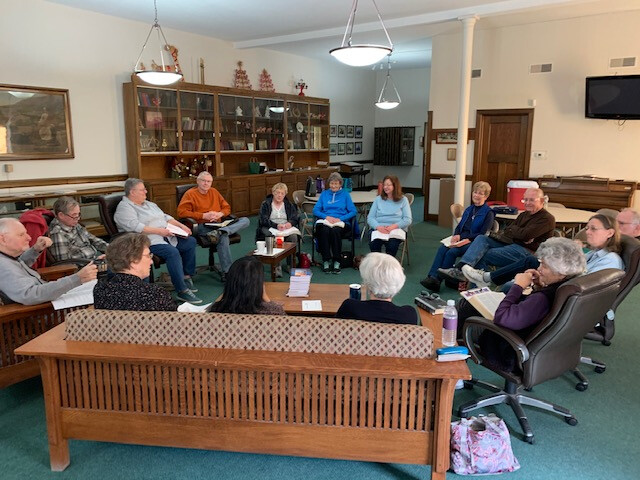 March 28, 2023 10:00am
Address: First Lutheran Church, 126 North Jefferson, Ottumwa, IA US 52501
Contact: Roger & Nancy Miller
We study the sermon text for the upcoming Sunday. This is a wonderful opportunity to grow in God's word and in fellowship with each other.

Join us every Tuesday in the library lounge at 10 am and dive into the Word!
Bring a sack lunch if you want to stay longer and enjoy the conversation and fellowship!