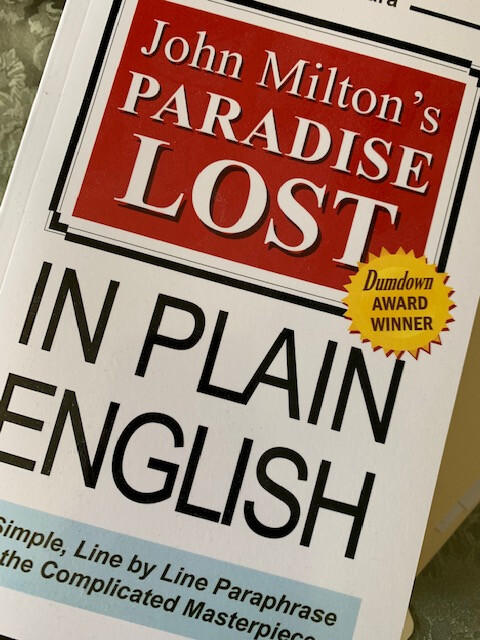 June 6, 2021 10:30am
Address: First Lutheran Church, 126 North Jefferson, Ottumwa, IA US 52501
Contact:
"Paradise Lost In Plain English" by John Milton
paraphrased by Joseph Lanzara
This is a book about Adam & Eve and how they were created for blessing but lost their place in the Garden of Eden. The author, Milton, expands on the account we find in Genesis in the form of a narrative poem. It includes the origin of satan and how his followers were sent to hell with him. To get revenge, satan took the form of a serpent to tempt Eve into eating the forbidden fruit.
Borrow a copy from the church. It's also available in different editions on Audible Books and Kindle. If you have any questions, Pastor Mark will do his best to answer them.